How To Buy Bitcoin On Etoro: Bitcoin has evolved as a significant digital currency that has piqued the interest of investors all around the world. Bitcoin, as a decentralised cryptocurrency, provides a one-of-a-kind mix of security, transparency, and the potential for huge rewards. Getting started with Bitcoin investing, on the other hand, might be intimidating, especially for newbies to the cryptocurrency world. That's where eToro, a well-known trading site, comes in.
Individuals may purchase and sell multiple cryptocurrencies, including Bitcoin, on eToro's user-friendly and accessible platform. eToro has grown in popularity among bitcoin aficionados because to its user-friendly design and powerful features. It enables consumers to invest in Bitcoin without requiring extensive technical expertise or the creation of personal wallets.
How to Buy Bitcoin on eToro
Step 1 – Setting Up Your eToro Account
Creating an account is a necessary step to buying Bitcoin on eToro. The account setup process is straightforward and can be completed quickly.
Visit the eToro Website
Go to the official eToro website by typing "eToro" into your web browser's search bar or by directly entering "www.etoro.com" in the address bar.
Sign Up for an Account
Look for the "Join Now" or "Sign Up" button on the eToro homepage and click on it. This will initiate the account creation process.
Enter Your Personal Information
Provide the necessary details to create your eToro account. This typically includes your full name, email address, and password. Make sure to choose a strong password that combines letters, numbers, and special characters to enhance the security of your account.
Read and Accept the Terms and Conditions
Carefully read through eToro's terms and conditions, as well as any other legal documents or disclaimers provided.
Verify Your Email Address
Once you've completed the sign-up form, eToro will send a verification email to the address you provided during the registration process. Check your email inbox (including the spam or promotions folder) for this verification email and click on the provided link to verify your email address.
Complete Your Profile
After verifying your email, you'll be prompted to complete your eToro profile. This involves providing additional personal information, such as your date of birth, phone number, and country of residence. eToro requires this information to comply with regulatory requirements and ensure a secure trading environment.
Verify Your Account
To fully access the features of eToro, including depositing funds and executing trades, you'll need to verify your account. This is a standard procedure designed to prevent fraud and ensure the security of the platform. Follow the instructions provided by eToro to verify your account, which usually involves submitting proof of identity (e.g., passport or driver's license) and proof of address (e.g., utility bill or bank statement).
Step 2: Depositing Funds into Your eToro Account
To purchase Bitcoin on eToro, you must first deposit funds into your account. eToro accepts a variety of payment options, including bank transfers, credit/debit cards, and e-wallets. To deposit funds into your eToro account, follow the steps below:
Various Payment Methods Accepted by eToro
1. Credit/Debit Card: To make a deposit on eToro, you may use your Visa, Mastercard, American Express, Diners Club, or Maestro card. It's a quick and simple procedure that allows for immediate fund availability.
2. Bank Transfer: eToro additionally accepts bank transfers, which may be made online or at a local bank office. This approach may take a few hours to a few business days for the cash to show in your eToro account, depending on your bank and region.
Bitcoin, often referred to as the king of cryptocurrencies, has gained widespread popularity for its potential to deliver impressive returns. eToro, on the other hand, is a renowned social trading platform. In this article, we'll delve into the world of Bitcoin trading on eToro and highlight its key features, advantages, and potential pitfalls.
What is Bitcoin?
Before we jump into trading, let's briefly understand Bitcoin. It is a decentralized digital currency that operates without a central authority or single administrator. Bitcoin transactions are recorded on a public ledger known as the blockchain, ensuring transparency and security.
eToro: A Brief Overview
eToro is an innovative online trading platform that has made a name for itself by offering a unique social trading experience. It allows users to trade various assets, including stocks, cryptocurrencies, commodities, and more.
E-wallets: Popular providers of electronic wallets such as PayPal, Neteller, and Skrill are supported by eToro. When compared to bank transfers, these digital wallets give an extra degree of protection and offer speedier deposit processing times.
eToro, a well-known social trading platform, offers a multitude of payment methods to facilitate deposits and withdrawals for traders. Let's explore these methods in detail.
Credit and Debit Cards
Credit and debit cards are the most widely used payment methods on eToro. This platform accepts major cards like Visa, MasterCard, Diners Club, and Maestro. They offer a swift and secure way to fund your trading account instantly. The process is hassle-free, and eToro ensures the safety of your financial information.
Debit card transactions are relatively straightforward. When you make a purchase or withdraw cash, the amount is deducted directly from your linked bank account. You can choose between two transaction methods:
PIN-based Transactions: You enter your Personal Identification Number (PIN) to authorize the transaction. This method is more secure but requires you to remember your PIN.
Signature-based Transactions: You sign a receipt to authorize the transaction, similar to using a credit card. This method is less secure but more convenient.
Advantages of Using Debit Cards
Using debit cards offers several advantages:
Convenient Access to Funds
Debit cards provide immediate access to your funds. You can use them at ATMs, retail stores, or online, making them a versatile payment method.
PayPal
eToro also provides the convenience of PayPal, a popular e-wallet service. PayPal allows users to link their bank accounts or credit cards for seamless transactions. Its inclusion as a payment method makes eToro accessible to a vast user base, providing a trusted and efficient way to manage funds.
Bank Transfer
Bank transfers are a traditional yet reliable option for depositing funds into your eToro account. Traders can initiate international wire transfers for larger amounts, but it's essential to consider that bank transfers may take a few business days to reflect in your account.
E-wallets
eToro recognizes the growing popularity of e-wallets and extends support to e-wallet services like Neteller and Skrill. These platforms provide an added layer of security and allow for quick and convenient transactions.
Rapid Transfer
Rapid Transfer, a payment method supported by Skrill, is another option for eToro users. It enables swift deposits using your online banking credentials without the need for a separate account setup.
Instructions on Depositing Funds into Your Account
Log in to your eToro account using your credentials.
Click on the "Deposit Funds" or "Deposit" button. You can usually find this option in the main menu, account dashboard, or portfolio section.
Select your preferred payment method from the available options.
Enter the necessary details as prompted, such as your card information or bank account details. If you're using an e-wallet, you may need to log in to your e-wallet account to authorize the transaction.
Specify the deposit amount. Ensure that you have sufficient funds in your chosen payment method to cover the deposit.
Review the deposit details, including any associated fees or conversion rates. eToro provides transparency by displaying the applicable charges upfront.
Double-check all the provided information and click on the "Deposit" button to initiate the transaction.
Depending on the payment method, you may need to provide additional verification or follow further instructions to complete the deposit process.
Step 3: Searching for Bitcoin on eToro
After investing cash into your eToro account, the following step in learning how to purchase Bitcoin on eToro is to discover and access the Bitcoin trading pair. eToro has an easy-to-use interface that makes it simple to search and trade cryptocurrencies. Here's how to look for Bitcoin on eToro:
Bitcoin, the world's most famous cryptocurrency, has been making waves in the world of finance. If you're considering trading Bitcoin, one platform that stands out is eToro. In this article, we'll explore Bitcoin trading on eToro, its advantages, and how to get started.
Setting Parameters
Determine the parameters for your buy order, including the quantity of the asset and the price at which you want to buy. For market orders, you'll set the quantity, while for limit orders, you'll specify the desired price. Additionally, consider setting stop-loss orders to manage risk.
Review and Confirm
Before finalizing your buy order, review all the details. Ensure that the parameters are accurate, and you are comfortable with the purchase. Once you're satisfied, confirm the order.
Tips for Successful Buy Orders
Research the Asset
Successful buy orders start with thorough research. Understand the asset's performance, historical data, and factors that may influence its price.
Consider Timing
Timing is crucial in investing. Analyze the market and choose the right moment to place your buy order. Avoid impulsive decisions based on emotions.
Introduction to Bitcoin
Bitcoin, often referred to as digital gold, is a decentralized digital currency that allows for peer-to-peer transactions without the need for intermediaries. Its popularity has soared over the years, attracting both individual investors and institutional players.
eToro – A Brief Overview
eToro is a prominent social trading platform known for its user-friendly interface and a wide range of financial instruments. It enables traders to invest in various assets, including stocks, cryptocurrencies, commodities, and more.
1. Log in to your eToro account using your credentials.
2. Look for the search bar, which is typically located at the top of the page or within the main menu.
3. Type "Bitcoin" or "BTC" into the search bar and press enter or click on the search icon.
4. The first result will be "BTC." Click on 'Trade' and it will redirect you to the Bitcoin page.
Step 4: Placing a Buy Order
Now that you've found Bitcoin on eToro, you are able to create a purchase order and get Bitcoin. eToro offers a simple order placing mechanism that makes it simple to invest in Bitcoin. Let us go over the steps involved:
1. Enter the investment amount: In the order placement window, you'll find a field where you can specify the amount of Bitcoin you want to buy.
2. Review the transaction details: Before finalizing the order, carefully review the transaction details displayed in the order placement window. Pay attention to the investment amount, any associated fees, and the total cost of the transaction. eToro provides transparency by showing you the real-time rate and any applicable fees upfront.

Created with AIPRM Prompt "Human Written |100% Unique |SEO Optimized Article"
Outline of the Article
Introduction to Placing a Buy Order
The Importance of Understanding Buy Orders
Types of Buy Orders a. Market Order b. Limit Order c. Stop Order
How to Place a Market Buy Order
How to Place a Limit Buy Order
How to Place a Stop Buy Order
Advantages of Placing Buy Orders
Risks Associated with Buy Orders
Factors to Consider Before Placing a Buy Order
Best Practices for Successful Buy Orders
Monitoring Your Buy Orders
Common Mistakes to Avoid
Conclusion
FAQs
Placing a Buy Order
In the world of finance and investing, one of the fundamental actions you'll need to understand is "placing a buy order." This article aims to demystify the process, explain its importance, explore different types of buy orders, and provide valuable insights into how to place them effectively.
The Importance of Understanding Buy Orders
Understanding buy orders is crucial for anyone involved in the stock market, cryptocurrencies, or any other investment platform. It's essentially a decision to purchase a specific asset, but the way you place the order can have significant implications for your investment strategy and the price you pay.
Types of Buy Orders
When you're ready to make a purchase, there are several types of buy orders at your disposal:
a. Market Order
A market order is the simplest type of buy order. It instructs your broker to buy the asset at the current market price. This ensures a quick execution but may result in a slightly different price than expected.
b. Limit Order
A limit order allows you to set a specific price at which you want to buy an asset. The order will only execute if the market price reaches or surpasses your designated price.
c. Stop Order
A stop order, often used to limit losses, becomes a market order when the asset's price reaches a certain point. It helps prevent further losses when an asset's value is declining.
How to Place a Market Buy Order
Placing a market buy order is relatively straightforward. You specify the quantity you want to buy and confirm the order. The trade will be executed almost immediately at the current market price.
How to Place a Limit Buy Order
To place a limit buy order, you need to set a specific price at which you're willing to buy the asset. If the market price reaches or surpasses that point, your order will be executed.
How to Place a Stop Buy Order
A stop buy order is similar to a stop-loss order, but in this case, it's used to initiate a buy position. When the asset's price reaches your designated level, it becomes a market order to purchase the asset.
3. Understand order preferences: eToro offers different order types to suit your preferences. Two common types are:
4. Verify the order information: Before proceeding, ensure that the investment amount, order preferences, and transaction details are correct. Ascertain that you are okay with the order's terms and prices.
5. Confirm the order: Once you are satisfied with the order details, click on the "Buy" button to confirm your purchase. eToro will execute the order based on your specified parameters.
Step 5: Monitoring Your Bitcoin Investment in the eToro Portfolio Section
1. Access the portfolio section: In your eToro account, navigate to the portfolio section. This is where you can monitor the performance of your Bitcoin investment and view essential information about your holdings.
2. Track performance: Within the portfolio section, you can track the current value of your Bitcoin investment, any gains or losses, and the percentage change in value. Additionally, you can view historical price charts and analyze the performance of your investment over time.
3. Set price alerts: To stay updated on the price movements of Bitcoin, eToro allows you to set price alerts. You can specify a target price at which you'd like to be notified. If the market reaches your specified price, eToro will send you an alert via email or push notification.
In today's fast-paced world of investments, eToro has emerged as a game-changer, allowing users to trade and invest in a wide range of financial assets, including stocks, cryptocurrencies, commodities, and more. One of the standout features that eToro offers to its users is the Portfolio Section. In this article, we will delve into the details of the eToro Portfolio Section, its functions, and how you can leverage it to optimize your trading experience.
Understanding the eToro Platform
Before we dive into the intricacies of the Portfolio Section, let's get acquainted with the eToro platform itself. Established in 2007, eToro has become a leading social trading and multi-asset brokerage platform, offering users a unique and user-friendly trading experience. With millions of users worldwide, eToro has grown into a thriving community of traders and investors.
What is the eToro Portfolio Section?
The eToro Portfolio Section is a powerful tool that allows users to manage their investments and track their trading performance in one place. It offers a comprehensive overview of your trading activities, assets, and how they are performing, all in a well-organized and intuitive dashboard.
Welcome to the fifth step of our journey on eToro's Bitcoin investment strategy. By now, you've learned how to set up your eToro account, fund your wallet, explore the eToro Portfolio Section, and make your initial Bitcoin investment. In this step, we'll dive into the crucial process of monitoring your Bitcoin investment within the eToro Portfolio Section.
The Importance of Regular Monitoring
Monitoring your Bitcoin investment is a fundamental aspect of successful trading. While cryptocurrencies can be highly profitable, they are also known for their price volatility. This means that the value of your investment can fluctuate rapidly. By keeping a close eye on your investments, you can make informed decisions to capitalize on opportunities or mitigate potential losses.
Leveraging eToro's Tools for Monitoring
eToro offers a range of tools and features to help you monitor your investments effectively. The Portfolio Section, accessible from your dashboard, provides a comprehensive overview of your assets, including your Bitcoin holdings. Here, you can track your investment's performance, view historical data, and gain insights into your portfolio's composition.
Setting Up Alerts and Notifications
eToro allows you to set up alerts and notifications for various events related to your investments. For Bitcoin, you can configure alerts for price changes, news updates, and more. These alerts can be sent via email, push notifications, or SMS, ensuring that you're always informed about the latest developments.
Conclusion: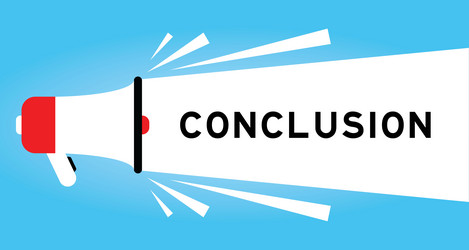 Buying Bitcoin on eToro is a great possibility for anyone who want to become involved in the world of cryptocurrency. We extensively investigated the sequential technique of purchasing Bitcoin on eToro while also highlighted critical things to keep in mind in our detailed guide on how to acquire Bitcoin on eToro.
Also Read :- Fidelity 500 Index Fund: What is the yearly return on Fidelity 500 Index Fund?